"What is whispered in the basement, shall be shouted from the rooftop, and what is hidden shall be exposed." Whatever else Trump has done, he has kicked over the rock of Deep State corruption, and nobody, not one single person now living in the USA, can say they don't understand just how deeply our society is corrupt. Whether you are talking about Hollyweird parents rigging the college admission system, or the ongoing TREASON underway by the FBI , the CIA, the NSA and pretty much the entire political, media, and educational elite, it is clear to me that revelation always precedes judgment. The exposure is ongoing, and I think the judgment is not far behind. The corruption, especially the political corruption is so entrenched we may not be able to reverse it. The Marxist Democrats understand the threat. They have unleashed a multi level attack, on the Electoral College, on pursuing mass voter fraud, Infanticide, gun confiscation, and other Soros funded attacks to make it impossible for any conservative to hold political power for generations into the future. After all, if you abolish the electoral college you will get urban blue smurf enclaves outvoting conservatives permanently. If you give convicted felons, ie rapists, child molesters and even people convicted of murder the vote, and then add in Puerto Rican Hurricane Maria refugees, plus millions of illegals, which is why the Marxist Democrats are pushing giving drivers licenses to illegals, patriots will simply be overwhelmed.
Of course, the Soros funded, Marxist Democrat, snowflake, antifa, and other types are racing to prevent the collapse of the urban blue smurf cities into chaos. The link I posted about Chicago now reduced to mobs of black teenagers rampaging through downtown, or the fiscal disaster now engulfing all of the smurf cities and states, tells me they are running out of time. The link below indicates the city of Baltimore, Maryland, the city where the Star Spangled Banner was written, is now in complete free fall. The link is below.
https://www.zerohedge.com/news/2019-04-25/feds-raid-baltimore-mayors-homes-childrens-book-corruption-scandal-snowballs
Feds Raid Baltimore Mayor's Homes As 'Children's Book' Corruption Scandal Snowballs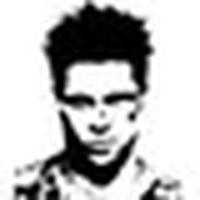 As one of the most absurd corruption scandals in recent American memory continues to snowball, agents from the FBI and IRS on Thursday raided two homes owned by Baltimore Mayor Catherine Pugh, as well as city hall, presumably in connection with the "children's book" corruption scandal that has inflamed tensions in the city and prompted calls for Pugh to resign immediately.
According to AP, Dave Fitz, an FBI spokesman from the agency's Baltimore office, said the agents were "executing court-authorized search warrants" but couldn't release any more details because the warrants were sealed. On April 1, Maryland Gov. Larry Hogan asked state prosecutors to begin a criminal investigation into what appears to be a brazen kickback scheme involving sales of Pugh's "Healthy Holly" book series. Agents also raided a non-profit with which Pugh has been associated.
Another link is here.
https://www.zerohedge.com/news/2019-04-25/baltimore-mayor-bolts-pugh-missing-after-fbi-irs-raid
Baltimore Mayor Bolts — Pugh Missing After FBI-IRS Raid
Baltimore Mayor Catherine Pugh (D) has gone missing after the FBI and IRS raided her home, according to Baltimore CBS affiliate WJZ.
Jason Bentley, Pugh's spokesman, told the Associated Press on Thursday that he has no clue where the Mayor is, while her defense attorney, Steve Silverman, routed calls to voicemail.
According to the report, "Pugh was at her home when the raid began, but has since left the state.
Pugh was asked to resign by Maryland Gov. Larry Hogan shortly after the raids.
"Today, agents for the FBI and the IRS executed search warrants at the mayor's homes and offices," said Hogan. "Now, more than ever, Baltimore city needs strong and responsible leadership. Mayor Pugh has lost the public trust. She is clearly not fit to lead. For the good of the city, Mayor Pugh must resign."
Doomer Doug, a.k.a. Doug McIntosh now has a blog at www.doomerdoug.wordpress.com
My end of the world e book "Day of the Dogs" is available for sale at the following url
http://www.amazon.com/-/e/B007BRLFYU